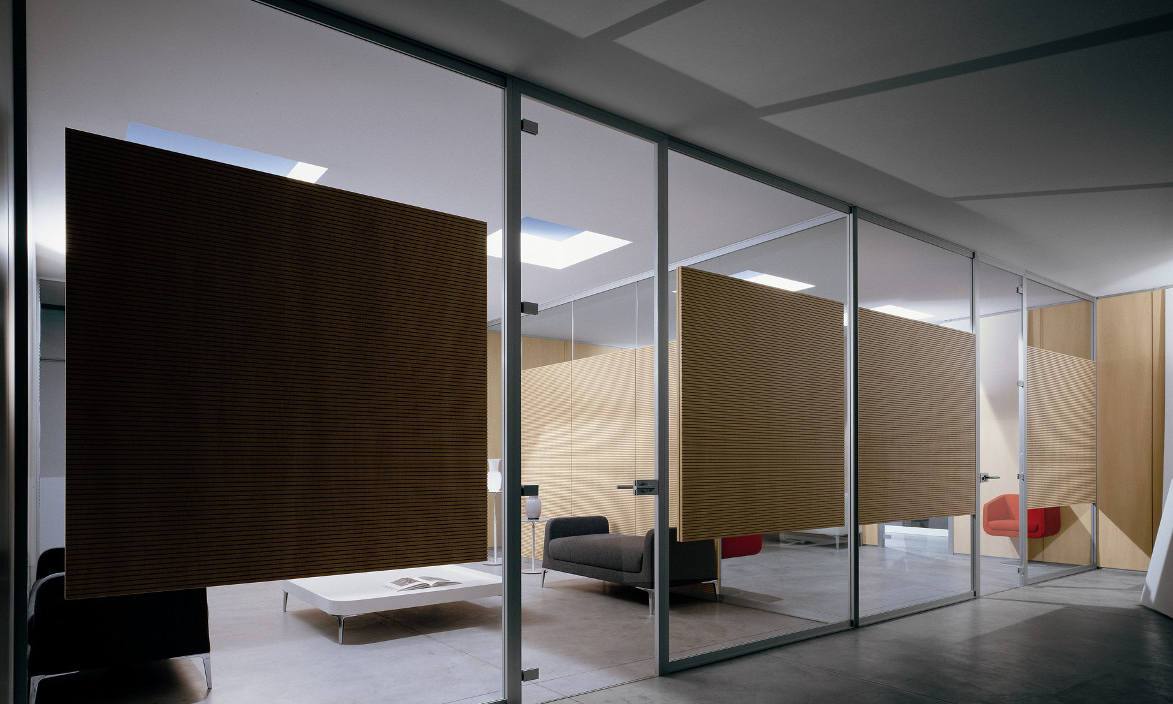 Looking for an integrated partition system for your office?
You've come to the right place! Founded in 1990, divilux® is a pioneer and market leader in Portugal, making its business card – precisely – the integrated partition system. Possessing a rich and vast experience in the sector, it quickly established itself by the constant search for new solutions, putting down roots for the development of new products.
From the need to respond to the different requirements of companies and offices, our 3 Integrated System partitions arise: unica®, metrica® and cubica®. With our experience of over 25 years and the versatility provided by the systems available, we are confident that we are the right choice for professionals looking for an integrated partition system.
Find out a little more about our systems.
Integrated Partition System – unica®
Minimalist design, lightness and robustness, in two formal solutions that offer transparency and luminosity, the unica® system combines the warmth of wood with the beauty of glass, all of which combine to define an arrangement with a subtle monolith, planning and distributing spaces better.
See more: divilux® – System unica®
Integrated Partition System – metrica®
Expressive in opaque and glass solutions, they combine a wide selection of profiles and finishes with a high level of functionality, making these structures capable of satisfying the demands of the most modern offices and work environments.
See more: divilux® – System metrica®
Integrated Partition System – cubica®
They are robust cabinets with high storage capacity with opaque or glass doors, conveying a technical and aesthetic quality, guaranteeing safety and functionality. Its sober and attractive design makes this product fit into any environment, with a unique harmony between form and function.
See more: divilux® – System cubica®