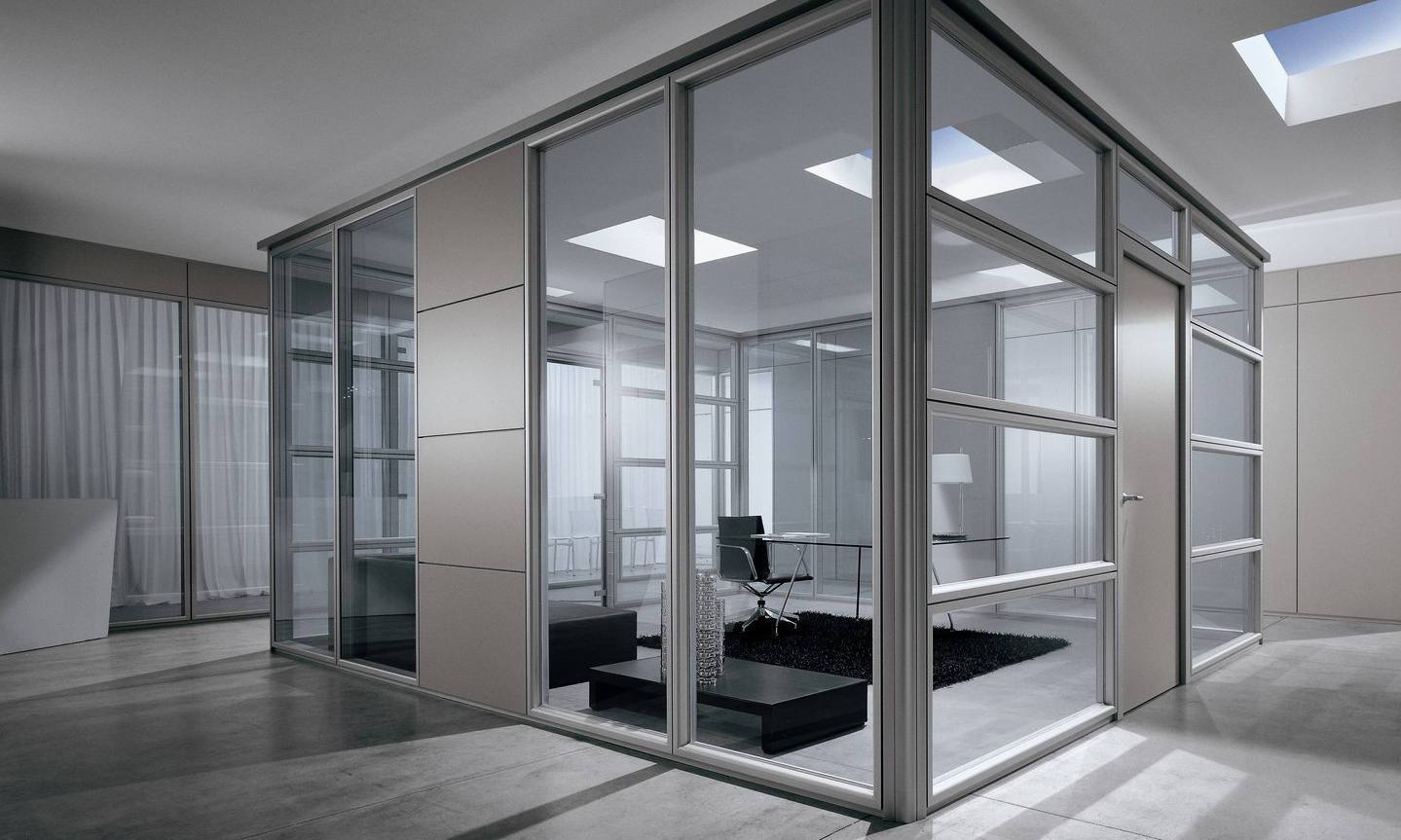 If you still have doubts that the integrated partition system is the best option to build a modern and comfortable work environment, we list some advantages to be added to the quality and unique style of divilux®.
Thermal and acoustic comfort
The rooms absorb acoustic vibrations and prevent heat transmission, providing an ideal environment free from internal or external interference in the building.
Sustainability and economy
divilux® partition systems use sustainable materials such as glass, wood derivatives and other recyclable materials as raw materials.
By using glass in large panels, it is possible to make the most of natural lighting, which directly results in energy savings.
Ease of installation
The divilux® partitions have a wide selection of profiles and finishes with a high level of functionality, guaranteeing an easy, clean application without damage to the surroundings.
Minimum maintenance
In addition to practical assembly, the partition system does not require much maintenance, due to its durability and strength.
Personalization
The divilux® partition systems are produced with the latest technology in three ranges, which add up to the idealization of a versatile and personalized environment.