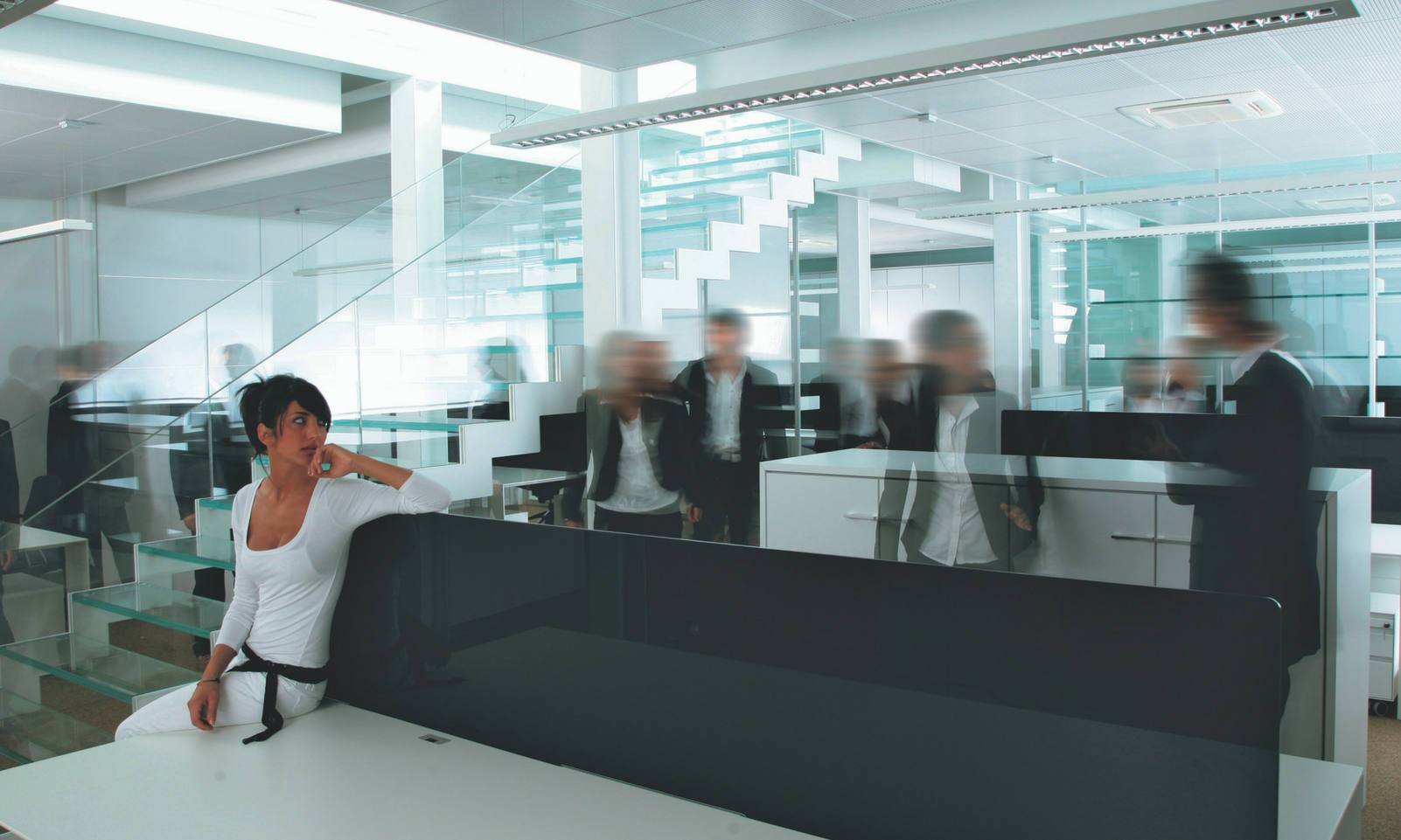 The search for office optimization has accompanied us since the beginning of the 20th century, when the first corporations sought to obtain competitive advantages from the design and efficiency of their workspaces. From this search, the first office cubicles were born, originally created in 1964 by designer Robert Propst.
However, when we think of office cubicles, it is common to imagine confined and depersonalized spaces: workers, compacted in areas with little mobility; the offices, devoid of the company's visual identity, uninviting work and the production of ideas.
Aware of the limitations produced by classic office cubicles, divilux® has developed, over the last 30 years, solutions that seek to achieve new standards of comfort in the office, in particular with regard to lighting and conservation of free space – two fundamental requirements in obtaining an attractive work area, both for employees , as well as for potential talents to be recruited.
In parallel with the attention given to the visual atmosphere of an office, our partitions were designed for a paradigm of constant adaptation to new processes, having established a philosophy of modular design in all our products.
See more: Modular Partitions
The three main ranges of the divilux® catalog – metrica®, unica® and cubica® – combine to create ample and flexible workspaces, while still responding to the primary segmentation needs of the different sectors of a company.
In short: if your company is considering renovating its workspace, there are more functional and durable alternatives than traditional office cubicles. See our range of solutions andcontact us to clarify all your doubts!